fault
4 years 8 months ago
#316
by

smith
fault
was created by
smith
Hi
We purchased this phone under 12 months ago. For our elderly grand father it worked great, he was over the moon with the product and found it very easy to use.
However recently it stopped working, where is no dialling tone when hand set is picked up. And you can not make or receive calls.
All the status light go out after 5 seconds.
We have also changed the sim card, which makes no difference.
can you advice please.
Please Log in or Create an account to join the conversation.
admin
4 years 8 months ago
#317
by

admin
Replied by
admin
on topic
fault
Hello smith,
from your description we would assume an issue with the cradle/hook bits. See below: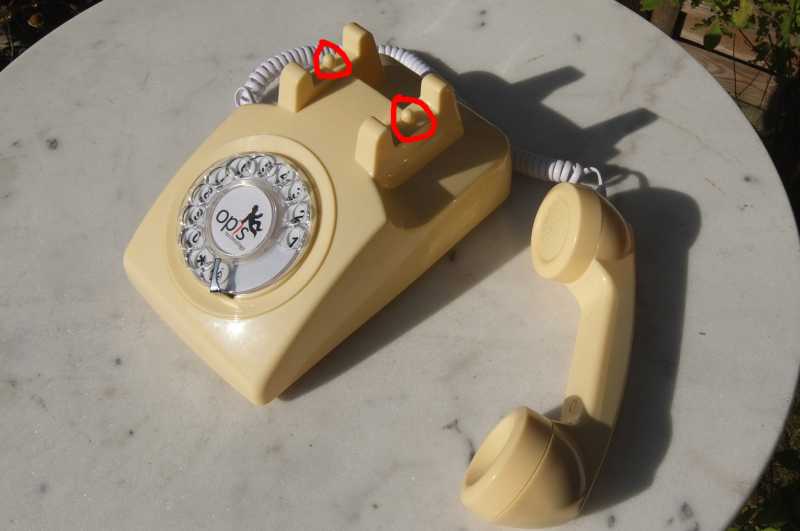 Do the bits circled in red come all the way out when you lift the receiver?
If this is not the case, it seems possible that the mechanics inside got stuck. You should be able to repair such an issue yourself with a little technical skill. The steps are:
1) remove the 4 feet with a Phillips head scredriver
2) detach the bottom plate from the phone body
3) unplug the cables from the PCB
4) inspect the hook mechanism and make sure the plastic part sits straight (if not correct by removing the screw, placing it correctly and fastening the screw again) and that the spring is correctly attached (if not attach)
5) Replug the cables onto the PCB
6) Attach the bottom plate
7) Tighten the feet again.
As the telephone is still inside its warranty - and if the problem should not be with the hook mechanism as surmised - you can also contact our customer service at contact@opis-tech.com, and we will repair the phone for you.
Best regards,
Please Log in or Create an account to join the conversation.