Opis Technology, a worldwide provider of mobile retro phones, recently launched its Opis 60s mobile retro phone. The retro phone design resembles a typical 60s desk phone.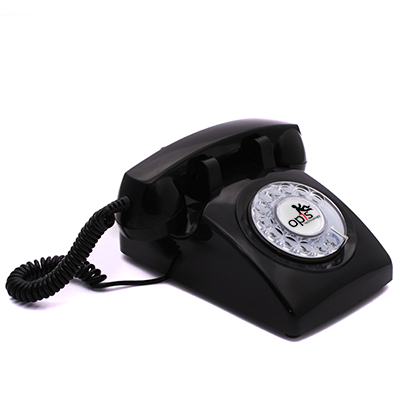 Only the sharpest-eyed of observers will notice the lack of a wall cable and plug; the only real differences in appearance between this mobile retro phone and the classic original. The mobile retro phone comes with a rolling receiver handle, connected via a spiral cable to the phone housing, and a genuine rotary dial. With frills and functionality intentionally kept to a minimum, this phone is clearly about phoning. It is neither about SMS nor internet or multi media. This raises the question of who would need such a mobile retro phone.
While it might appear to be bizarre at first glance, because the retro mobile phone breaks the current trend of constantly adding new features, is never-the-less worthy of a second look.
With the change in technology toward mobile phones and their ability to phone anywhere anytime, the importance of classical phones has diminished over recent years. An increasing number of people no longer even have a fixed-line phone provider. Having said that, there is still very real demand for a phone located in a fixed place within the house; a place you can be certain to find a phone when it is needed and at any time.
There is demand for a phone which cannot accidentally slip between couch pillows, be hidden under the newspapers, or have a flat battery when you need it, but one that is clearly visible and prominent at all times. Just like in the "good old days", this phone is part of the home decor, not just another gadget lying about.
This is where the Opis 60s mobile retro phone is at its best. It delivers mobility, an attractive design and sufficient features for home use. It is pure design stripped of superfluous lamps and displays. Still, the mobile retro phone can store up to ten speed-dial numbers and is capable of accessing digital based services, such as telephone banking.
Another great feature of the 60s mobile retro phone is its genuine mechanical bell which makes a beautiful sound, bringing back memories of the old days.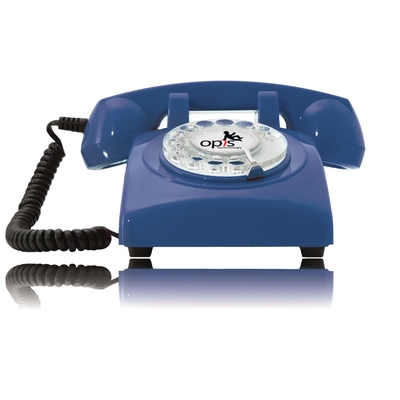 Although designed primarily for home use, the retro phone is useful whenever mobility and stationary use need to be combined in one device, be it in a mobile home, boat or on a construction site.The Opis 60s mobile retro phone is the perfect combination of design and a minimalist approach to functionality.
It is a true designer mobile retro phone.